Welcome to the Design Out Crime & CPTED website
Danish Police use of design in crime prevention

The Danish Police Commissioner in 2013 invited 96 innovation and design professionals to propose ideas in a one day event to help address 1) combating and preventing organised crime in vulnerable neighbourhoods; 2) reducing burglaries in private homes in Denmark. Participants were student attendees of the first annual summit of the Masters program in Leadership and Innovation in Complex Systems (LAICS) from Copenhagen Business School and Aarhus University.
New Book: Think Crime! by Paul Cozens

Think Crime! is a new book by practical criminologist Dr Paul Cozens from Curtin University in Western Australia. It is available from Praxis Education for $49.95 plus postage. 'This book is the best available synthesis of information on CPTED' Professor Marcus Felson. Think Crime! describes practical ways of using evidence to identify best community safety interventions. It includes practical ready to use samples of forms and processes and many practical examples. It is written in an easy to read manner. Topics are well structured for practical use by community safety and crime prevention professionals (see TABLE OF CONTENTS below). The book describes the best practices and new directions in CPTED for crime prevention and security services, urban design, planning and architecture, development control and government agencies. Buy Think Crime! now. Click here.
2nd generation CPTED
There is increasing recognition of improved effectiveness for CPTED if it is supported by situation-based social crime prevention. This is what is often referred to as 2nd Generation CPTED. We will start to report more on these 2nd Gen CPTED developments in the coming months. Situationally-based Youth Work interventions are of particular interest.
Surveillance & Society

The intended outcome of CPTED and Design Out Crime is a better society in which people can live happier and more fullfilling lives. This is the primary intention of designing environments to reduce crime. It requires expert balancing of the details of the design interventions to be effective in crime prevention and reducing potentialk adverse effects on society. The journal Surveillance and Society provides insights on these issues. Available from
CPTED to reduce 'steal from person' offences

CPTED approaches can be used to prevent 'steal from person' offences in locations that attract a large number of pedestrians or locations that experience periods of limited pedestrian movement. Strategies include: increasing natural surveillance by encouraging more people to make use of pedestrian thoroughfares; removing obstructions that make it difficult for users of the space to see one another; and improving the overall amenity and creating a sense of ownership among users. Crime data indicates highly variable results. Full report (below) indicates integrated interventions better.
Case: Mingara Recreation Club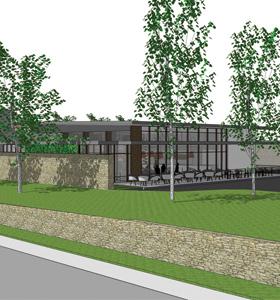 Mingara Recreation Club was seeking to consolidate the Punchbowl and Roselands Bowling Clubs and develop a larger club venue at the Roselands site located in the Canterbury LGA. As part of the development application process, Urbis was engaged to prepare and implement a community consultation strategy, including Crime Prevention Through Environmental Design (CPTED) and Social Impact assessment to identify the social merits and potential impacts associated with the expansion of the club venue.
Design Out Crime improves feelings of safety for public transport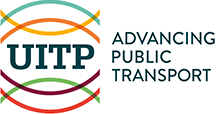 Designing Out Crime is a significant element of contemporary public transport environment design. Bernetta Harting, Co-ordinator Public Safety & Crisis Management at HTM in the Hague and certified expert on CPTED (Crime Prevention Through Environmental Design) talks about how public transport surroundings influence passengers' perception of security.
Read more: Design Out Crime improves feelings of safety for public transport
NEW! Design Out Crime & CPTED Newsletter
Subscribe now to the new Design Out Crime & CPTED Newsletter! It contains information about crime prevention resources, news, breakthroughs, new ideas, job vacancies, conferences and events in Design Out Crime and CPTED worldwide.
Crime Surveys User Conference 2014 London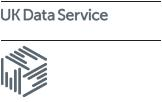 Crime Surveys User Conference 2014 will be held on the 8 December 2014 at Jisc, Brettenham House, London. This one-day conference (free registration) is organised by the UK Data Service for data producers and research users of the UK crime surveys to gather to discuss data developments, research undertaken and work in progress.
New Journal: Law, Crime Justice and Society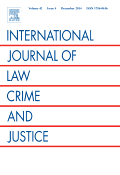 A new journal on Law, Crime, Justice and Society will likely be of use to CPTED and Design Out Crime practitioners for crime data,crime risk analyses (CRAs) and environmental backcloth issues. We look forward to its first edition. Watch this space.
New Book: Crime Prevention through Housing Design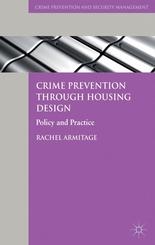 Crime Prevention through Housing Design is a new book by Community Safety criminologist Dr Rachel Armitage from the University of Huddersfield, UK. It is available from Palgrave (free sample chapter). Using  visual examples, the book bridges the practical gap between design and criminology, Armitage uses opportunity theories to provide practical recommendations for the implementation of design. 
Read more: New Book: Crime Prevention through Housing Design
Linked-In CPTED Group

The Linked-In CPTED group offers a place for active practical discussion of DOC and CPTED issues by crime prevention and security professionals, students and researchers. The group has 1600 members and is free to join - here. The manager is Severin Sorensen, CPP, who ran the US Government's largest dedicated CPTED program 1994-2002.
3D Crime Prevention Tool Kit from SBD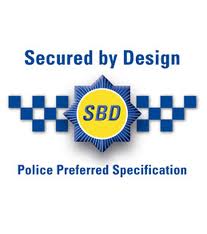 A new  free online 3D computer-aided design 'Toolkit' is available to help designers visualise using Design Out Crime  in houses. The 3D Toolkit has been made available by the UK Secured by Design group with Hampshire Police. It is primarily aimed at land developers and uses scenarios to identify design features likely to affect crime incidence for particular aspects of house design.
Online Criminal Justice Degree Project
The Online Criminal Justice Degree Project seeks to provide resources that offer a more complete perspective  on the criminal justice system. It provides an additional online resource for those studying criminal justice that also looks at the weaknesses of criminal justice processes. It can be found at http://www.onlinecriminaljusticedegree.com
Design Out Graffiti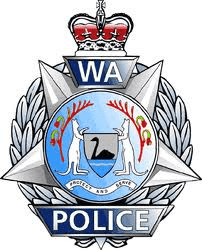 Designing out graffiti is about applying designing your environment to avoid graffiti .  The WA Police Graffiti Team provide useful  fact sheets  on designing out graffiti through landscaping, lighting & surveillance and protective coatings.
Designing out Graffiti - general overview.
Landscaping and Planting - design the surrounding landscape to reduce graffiti vandal's ease of offending.
Lighting & Surveillance - use lighting to deter graffiti vandals and enhance your safety
Protective Coatings - how to use protective coatings to reduce graffiti.
To start Designing Out Crime see, 
What is Designing out Crime
Risk Assessment Help-sheet
Lighting for Crime Prevention
Crime and Safety Survey
Western Australian Tough on Graffiti Strategy 2011-2015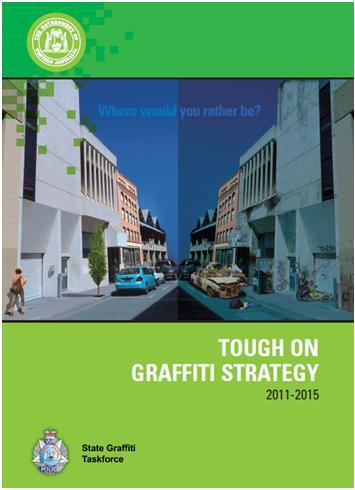 The new WA 'Tough on Graffiti Strategy 2011-2015' has been resulting in significantly reduced costs to local government for graffiti removal and the numbers of reports of graffiti in Perth's northern suburbs  of Joondalup and Wanneroo have halved in 12 months.
The 'Tough on Graffiti Strategy 2011-2015' replaces previous graffiti prevention initiatives. It can be downloaded from: http://www.crimeprevention.wa.gov.au/uploads/file/graffiti/Tough on Graffiti Strategy.pdf
The 'Implementation Plan' for the Tough on Graffiti Strategy describes the roles and responsibilities of the different agencies involved in implementing the strategy. It can be downloaded from: http://www.crimeprevention.wa.gov.au/uploads/file/graffiti/Tough on Graffiti Implementation Plan.pdf
www.thecrimepreventionwebsite.com
Calvin Beckford, former Crime Prevention Designer in the UK London Metropolitan Police and former employee of ACPO Secured by Design has launched a new crime prevention website, www.thecrimepreventionwebsite.com.
Smartphone insecurity
Smartphones can be easily infected with 'rootkits' that enable a variety of direct and indirect crime-related activities. Controlling a user's smartphone, enables activities such as eavesdrop on meetings, track the owners travels and flatten the battery, and act as an attack vector via automated activity .

Public CCTV
A recent systematic review and meta-analysis of data on CCTV  in public spaces shows benefits for crime prevention. The results are primarily driven  by relatively effectiveness of CCTV in car parks (51% decrease in crime). Other uses of CCTV were less successful  resulting an an average  decrease in crime of around 16% with 7% reduction in city and town centres and public housing.