Disclaimer
What follows is intended to be helpful information. Your own judgment is required on how to use it or not. Neither the author nor the Design Out Crime and CPTED Centre accepts any responsibility for how the content of this publication is used or its consequences.
Why are AirBnBs often preferred for drug activities?
AirBnB offers unique benefits to those wishing to consume, trade and/or make illegal drugs.
It is possible to hire AirBnB lets very cheaply short-term (from 1 day)  at short-notice (same day booking)
The name of the host and guest are kept secret
It is relatively easy to hire an AirBnB in a false name or someone else's name
It is hard or impossible to trace an AirBnB guest after they have left
In many AirBnBs the host does not know if the guest has visitors, how many and how often
How are AirBnB's used for drug activities?
Here are two real world  examples of AirBnBs being used for drug-related activities:
Scenario 1
Drug dealers at a backpacker hostel befriend a naive girl from another country and persuade her to book an AirBnB for them in her name. There are many possible excuses  - no credit card, no money on credit card, only cash, no driving licence.... The guests move into the AirBnB (with or without the girl)  and through social media notify others that drugs will be available. Drugs are consumed, sold, manufactured and the guests disappear. If there are any problems (damage etc), then the naive foreigner is held to be responsible and the drug dealers/users have vanished and are not traceable through AirBnB.
Scenario 2
Drug dealer hires AirBnB for one night (perhaps as part of a bigger scheme of dealing). Neighbours complain the next day that there was music and loud noises and vehicles arriving every 15 minutes through the night. The guest leaves early and the place is a mess. The guest disappears and cannot be traced through AirBnB.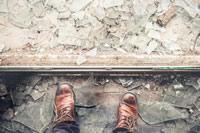 Indicators of drug-related activities at an AirBnB
The following pointers indicate there may be drug-related concerns or something else that may be problematic:
At booking time
The sweet guest that booked is accompanied by friends who are very different
The guest making the booking has no picture (or it is very different from their appearance), they have only just registered with AirBnB, they have no phone number and their booking language is odd 'Hey mate I just looove your place to stay...'.
Guest is traveling through with no obvious reason for why and where they are going
The guest's 'story' doesn't make much sense or doesn't match the host's Airbnb style (e.g. guest says they love loud  trance music and risky adventures  and the Airbnb is roses and chintz)
During the booking
Noises at abnormal  hours
Unusual music (e.g. multiple different loud musical sources at same time)
Unusual numbers or timing of visitors (especially a regular pattern of visitors during the day and or night)
Extreme behaviour by guests or visitors (loud, violent, odd)
After the booking
Smoke detector removed or smashed
Large amounts of burnt (black) bread in toaster or oven
Microwave burned out
Strange glass appliances or broken bits of glass in odd shapes
Very large amounts of orange juice
Very large amounts of incense
Burn marks on tiles in bathroom.
Kitchen knives and other cutlery or crockery with burn marks on them
A mess that is different from the  'lazy guest' or 'never learned how to clean' guest mess
What can the AirBnB Host do?
AirBnB hosts have different options at each stage of a booking:
At the online booking stage
If the host is concerned at the booking stage, the host can ring AirBnB and ask for advice or ask them to refuse the booking. AirBnB will support the host in this without adverse effects on them.
At the check in stage
If the host is concerned at the appearance of the individuals that turn up when checking in, again the host can ring AirBnB and ask them for advice or to cancel the booking. AirBnB will support the host in this without adverse effects on the host. If the host feels seriously threatened then calling the police is appropriate.
During the booking
If the host observes unacceptable or apparently criminal behaviour by AirBnB guests then there are three options.
The host can contact the guests personally and ask them to stop the behaviour and if necessary ask them to leave the premises. Personal safety is key here.  For example this is clearly not an appropriate pathway for a host if the guests are high on drugs and violent.
Contact AirBnB and explain your concerns about unacceptable and illegal behaviour. They will advise and will contact the guests directly.
Contact the police. This is the best approach if there is any concern of violence, damage, illegal behaviours, drug use, or anti-social behaviours of concern to others.
The consequence f any of these  may be that the host is left with an AirBnB premises that is damaged and/or needs extensive cleaning. AirBnB provides a Host Guarantee of up to $1 million insurance cover for these kinds of events.
After the booking
In some cases, an AirBnB host will not discover the problems until after the guest has left and whilst servicing the premises for the next guests.
Depending upon the state of the premises and what is revealed it is important to immediately call AirBnB and/or the police. It is useful to take extensive photographs before cleaning or arranging any repairs.
Recording the incident with the police is important in two ways:
If there is significant damage or thefts, AirBnB may require the host to have registered the incident with the police and may require a police incident number.
The police may want to know  of the incident in order to correlate it with any similar incidents and to take whatever action they decide is appropriate
Note that in the UK, a large number of  apparently unconnected drug-related AirBnB problems  were identified as being due to a major drugs network involving over 700 lines of drug supply.
Protection and Crime Prevention Strategies
Key strategies that appear to help address the problem and protect the host include:
Being aware of what is happening
For AirBnB hosts, a key part of protecting themselves seems to be to be aware and alert before, during and after each booking.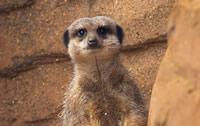 Communicate concerns to those who can help
It seems to be important and helpful that if there are ANY concerns at any time it is useful for hosts to communicate their concerns with others, including AirBnB and the police.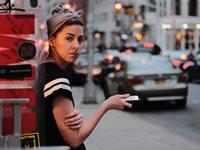 Connect with neighbours
Neighbours can often see things that the host cannot and good communication with neighbors seems to be a helpful support.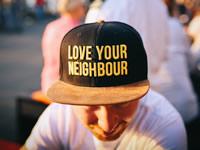 Easy to install temporary solar CCTV offers a way for hosts to  see if things are going wrong
A solar CCTV camera covering the driveway and transmitting to the hosts phone can be helpful to let the host know what is happening when they are not on site or if there is unusual activity during the night. It can also provide evidence to AirBnB and the police.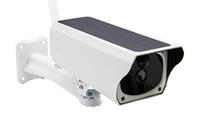 Solar CCTV cameras are economical and easy to install as they do not require cabling. Just screw them in place!
You can buy solar CCTV cameras from  the Design Out Crime and CPTED Centre
For more details on solar CCTV cameras, click on  https://www.designoutcrime.org/index.php/products/temporary-cctv-cameras-solar-battery