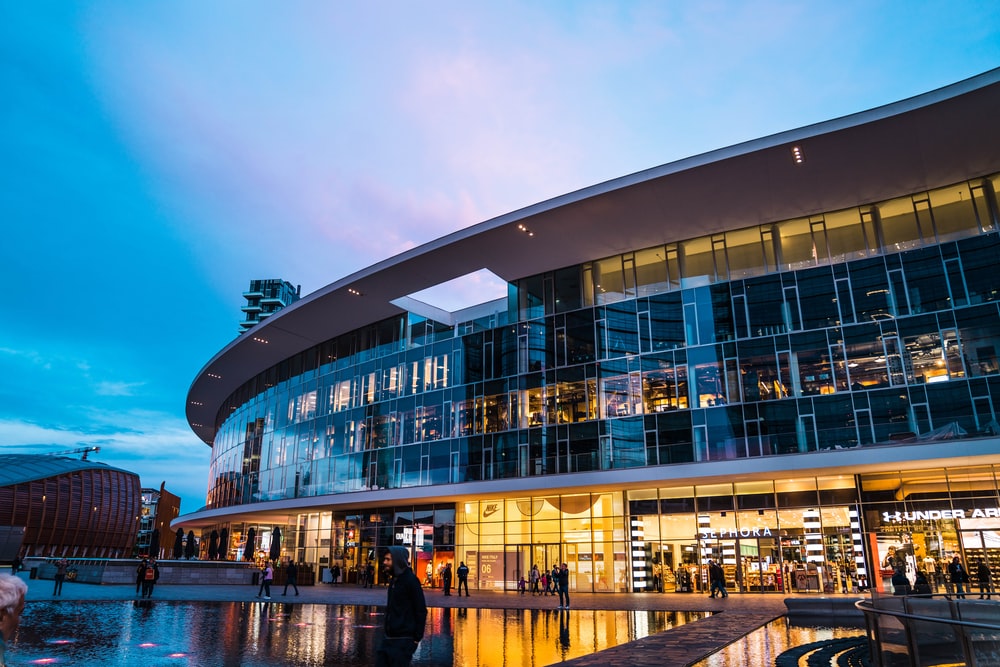 Increasingly governments require developments to incorporate Crime Prevention Through Environmental Design (CPTED).
Typically, Planning Authorities require an independent CPTED report in development and planning applications .
The terminology differs in different locations. The most common terminology is that of an 'independent professional Crime Prevention Through Environment Design (CPTED) review. In the UK, it is Secured By Design (SBD) a term coined by UK Police Commissioners, or Designing Out Crime (DOC) coined by the UK Home Office, and in NSW, Australia it is known as Safer By Design (SBD). For brevity, CPTED will be used in what follows.
This article describes the key elements of undertaking a CPTED review of development and planning applications (DAs).
Two types of CPTED review of Development/Planning Applications
It is extremely useful to distinguish between Complex / Specialised CPTED reviews of development/planning applications and Basic CPTED reviews of development/planning applications.
These two approaches are distinguished by:
Very different levels of CPTED expertise, skills and knowledge

Significant differences in the types and number of CPTED analyses used

Very different sources of information and data

They are undertaken by different processes

Large differences in amount, extent and level of training and education needed
In short, Complex/ Specialist CPTED reviews of development/planning applications use completely different kinds of analysis, data, knowledge foundations and solution development to Basic CPTED reviews of development/planning applications; and their reports, naturally, are totally different.
Complex / Specialised CPTED reviews
Complex / Specialised CPTED reviews of development/planning applications are CPTED reviews are those primarily associated with larger development applications in which the subject of the development/planning approval includes one or more of the following:
The development's arrangement of buildings, access routes and spaces is complex

The uses of the buildings and the spaces are complex

The surrounding environmental crime influences are complex

The demographic and other criminogenic factors are complex

The crime risk is complex, high or involves serious crime;

Crime at the location has a changing dynamic due to local, environmental, economic or demographic changes over time. In other words, the trajectory of crime and crime types will change in the location and will require different CPTED strategies over time.

The development will be developed in stages that each require different forms of CPTED intervention at different times
Types of development needing complex / specialised CPTED reviews
The most common types of development/planning applications that fall under the Complex / Specialised CPTED review category include:
Retail Centres and Malls

Mixed-use developments

Transport hubs

Airport and associated services

Hospitals

Entertainment districts

Hotel complexes

Complex public open spaces

Locations with high-crime rates or that have experienced unexpected serious crime
Analyses needed in Complex/Specialised CPTED Review
The analyses used in a complex/specialised CPTED review of a development/planning application depend on the proposal. Typically, the analyses include a selection from the following:
Analysis of police incident report data of the location and its surroundings

Analysis of local government community safety incident report data of the location and its surroundings

Analysis of Victimization survey data from the Australian Bureau of Statistics (ABS)

Deep dive analysis of the demographic and related data of the location and surrounding areas including: area profile structure; population and projections; current age group profiles and sex pyramid and projections; ethnicity proportions; languages; migration dynamics; religion profiles; employment status, income profiles for individuals and households; industries and occupations current and projected; travel to work arrangements; work disengagement levels; work sufficiency levels and changes; unpaid work profiles; pattern of household and family structures and transitions and projected changes; house ownership and tenure patterns and changes; rental payments; mortgage debt levels; socio-economic ratings; dwelling types; building approval patterns; internet connection numbers and quality; qualification profiles; vehicle ownership; level of home-based businesses and local economic sufficiency - all in terms of criminogenic effects.

Analyses in terms of crime types data to identify priority crime risks

Analyses of Geographical Juxtaposition factors based on a combination of map analyses and site environment reviews and including relative effects, timings of effects and changes over the week and year.

Identification of Crime Generators, Crime Attractors, Crime Detractors and other crime-focused Space-Syntax factors (and the relevant mathematical modelling if necessary) and their implications for crime risks, CPTED interventions and influence on other criminogenic factors.

Identification of whether crime factors are stable or changing (e.g. changing demographics, national and local economics, new developments, new transport options will result in changes to crime trajectories in terms of both crime types and crime rates)

Modelling of crime trajectories to middle future - 5-10 year horizon - using Causal Loop diagrams and System Dynamics models

Review of Community-related factors including creating and implementing surveys of community members and other stakeholders; statistical analysis of survey data; and derivation of findings and implications from thus for CPTED, crime risks, community concerns and community suggestions.

Routine activity mapping over the location and near environs (800m) 24 hours days of week, weekends, holidays, special circumstances, changes through seasons. Identification of crime risks and crime opportunities together with protective conditions from routines.

Review informal surveillance sightlines across development: horizontally and vertically; into public space from buildings; from buildings into public spaces; at different times and different days with regard to routine activities; checking for obscuration; checking for criminal reverse surveillance locations and opportunities; checking for potential problems with sight lines and privacy.

Review lighting arrangements in terms of: providing support for informal and formal surveillance; providing control of spaces used; restricting view of crime opportunities; reducing lighting's role in facilitating crime; supporting formal security patrols; and supporting controlled night -time use of spaces (noting that formal surveillance does NOT need visible lighting as infra-red enables areas to be dark for control, yet visible to CCTV).

Review of Activity Support potential to reinforce informal surveillance and law abiding behaviour.

Review cultural pressures for and against law abiding behaviors across the development.

Identify potential lurk-lines and entrapment zones and strategies to remove them.

Review of Territorial Reinforcement including checking the coherency of the structure of uses of the building and indicated ownership of individual elements

Review of informal/natural access control structures within buildings and in public spaces and the alignment and coherence with territories and Territorial Reinforcement strategies

Review of formal access control methods and target hardening (fences, doors, windows, locks subject to consultant advice from security specialist with locksmith certification and with reference to UK Secured By Design exemplars where AS/NZ standards not relevant) Review of access routes and controls thereof in conjunction with routine activity patterns.

Review and identify criminal escape routes, particularly in relation to crime opportunities.

Review of image of proposed development and location in terms of design quality and identify any concerns.

Review processes and ownership systems for maintenance and management of proposal as built, during building and after building.

Identify opportunities for: increased target hardening and control if necessary; making target hardening and security more visible.

Review of building arrangements for segmentation of built structures in terms of security, use, access and control (see also anti-terrorism controls)

Review of Alarm and CCTV provisions and monitoring and communication design in light of AS/NZ standards and government policies and including coverage, storage, image quality, adequacy of bandwidth,

Review of electronic surveillance, access control and related technologies (e.g. number plate recognition, facial recognition, health temperature reviews of individuals, AI-based PPE wearing evaluation, X-Ray searching, infrared presence detection, wifi and network uses, etc.)

Undertake Crowded Places Audit

Undertake Hostile Vehicle Management risk review including vehicle movement and speed control measures, stand off distance, blast radii, facia integrity, blast protection for public,

Is the proposal part of critical infrastructure. Undertake review of risks of physical attacks and appropriate security analyses. If relevant review infrastructure and asset risks and protections relating to IT, IT/OT and SCADA managed systems.

Review of building structures in terms of anti-terrorism and armed offender scenarios: including segmentation of built structures and access; communication methods; escape of potential victims.

Review of potential adverse effects from CPTED design decisions including liability risks to owners, sponsors and other key stakeholders from inadequate or incorrect CPTED.
Training and Qualifications for Complex/Specialised CPTED review
To produce competent Complex/Specialised CPTED development/Planning Application reviews requires at a minimum:
A degree in criminology/crime prevention, Urban Planning, Architecture or related discipline

Post-graduate CPTED training.

Several years experience in using CPTED professionally

Satisfactory completion and certification from a full-time 40 hour 5-day training in undertaking CPTED reviews of Development/Planning Applications.

Police Certification as a Security Consultant (and if necessary as a Security Agent) if CPTED reports are to include analyses and advice about CCTV, alarms and security factors relating to target hardening and formal access control.
The choice of analyses from the above is usually undertaken by identifying which of them will provide relevant information for the development in question. Analyses that are not expected to provide useful information are omitted. However, a caution from experience, it has been found that all analyses can provide useful information - sometimes unexpectedly.
Reports from Complex/Specialised CPTED Review
Reports from a Complex/Specialised CPTED Review are 30-100 pages long and include the outcomes of the analyses above.
Basic CPTED reviews
Basic CPTED reviews of development/planning applications are very different to the above.
Typical developments suitable for Basic CPTED reviews include:
Single house

Parking lot of less than 50 cars

Single shop of less than 100 sq m

Bus stop

Single business/workshop of less than 250 sq m

Public Open Space without complicating factors
Analyses needed for Basic CPTED reviews
The analyses needed for Basic CPTED reviews involve only:
Snapshot crime risk assessment based on superficial review of police incident statistics and LGA incident data and fear of crime data .

Site audit

Identification of any need for CPTED principle-based changes to the built environment

Identification of potential adverse effects and revision of CPTED changes to alleviate
Training and Qualifications for Basic CPTED review
To produce a professionally-competent Basic CPTED Development/Planning Application reviews would be expected to require at a minimum:
Satisfactory completion and certification via a14 hour 2-day "Introduction to CPTED" course

1 year's experience in using CPTED professionally
Reports for BASIC CPTED review
Reports for CPTED review of Basic Development/Planning Applications are usually of 1 to 5 pages and include:
Basic crime risk assessment identifying primary crime risks from Police Incident data and basic review of demographic and Geographic Juxtaposition factors .

Basic CPTED site audit

Suggestions for CPTED changes based only on principles from CPTED guidelines
CPTED Training, CPTED reviews and consultation
The Design Out Crime and CPTED Centre provides these LinkedIn articles as part of its provision of free CPTED resources and as ongoing CPTED training material for participants in our CPTED training courses.
For CPTED training, CPTED reviews for development applications or CPTED advice, please see our training programs at www.designoutcrime.org. Alternatively, contact Dr Terence Love at t.love@designoutcrime.org or +61 (0)4 3497 5848.

© 2020 Terence Love.  Design Out Crime and CPTED Centre