Curriculum for CPTED for Local Government Officers Course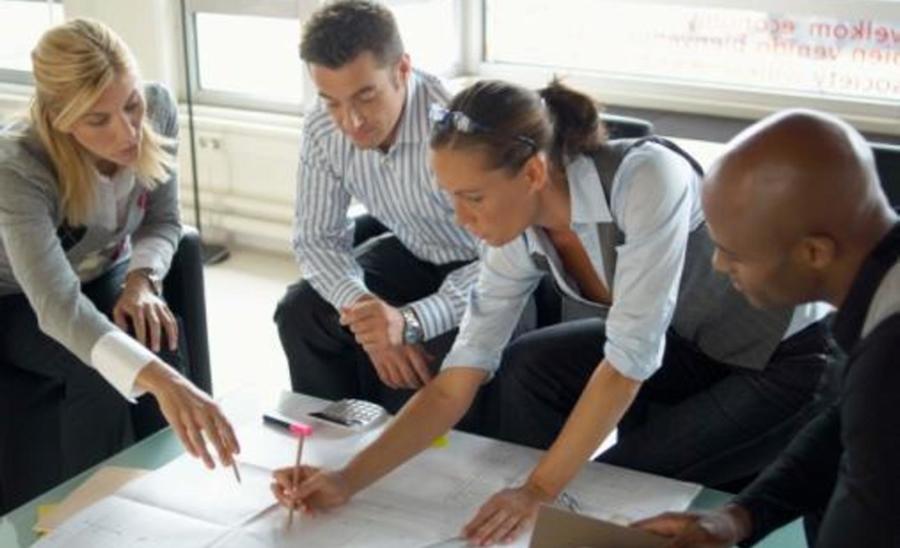 Background
CPTED has changed in the last 5 years in ways that are important to LGAs.
There is increasing awareness of the potential for adverse outcomes from CPTED. These adverse outcomes include the potential for increased crime, and negative social, environmental, health, economic and social-equity outcomes.
For LGAs, adverse outcomes bring increased litigation risks.
Typically, both adverse outcomes and litigation have been due to limitations of traditional CPTED guidelines.
This has led to a shift to evidence-based CPTED and the use of standardized CPTED processes and documentation. These improve CPTED outcomes for all and provide stronger litigation protection for LGAs.
Over the last 5 years, CPTED has also been extended into anti-terrorism,  integration with advanced digital security systems (artificial intelligence face recognition, number-plate recognition, etc.), event management, and cradle-to-grave crime prevention of development sites.
The above have resulted in significant changes to CPTED, to new CPTED processes and methods, and rethinking the use of some traditional CPTED methods.
Purposes and Benefits
The course has two primary purposes: to make available to LGAs  the new developments in CPTED, and to help LGAs reduce their risk of litigation from outdated CPTED approaches.
The course provides the following benefits to LGAs and their staff.
This CPTED for Local Government Officers course gives local government officers a complete foundation in the above changes as they apply to LGAs. The course is tailor-made for local government officers and staff in risk management, planning, architecture, community safety, security and other areas involving CPTED.
On satisfactory completion of this CPTED course, participants will have demonstrated skills to:
Identify improved ways CPTED is best applied in local government contexts;
Access and analyse crime data;
Conduct crime risk assessments;
Identify the main three Types of CPTED Situation.
Critically devise CPTED interventions for simple and medium-complexity CPTED situations;
Use a standard CPTED process for simple and medium-complexity CPTED situations;
Create professional CPTED reports;
Identify CPTED litigation risks for LGAs and how to use CPTED approaches to mitigate them
Apply criminological theories (Routine Activity, Rational Actor, Opportunity) with evidence to choose CPTED methods;
Write a basic Fear of Crime survey. Describe how and why to undertake a Fear of Crime survey. Compare the benefits of a fear of crime survey with crime data;
Identify adverse CPTED outcomes and how to avoid them;
Use CPTED in anti-terrorism, event management, and cradle-to grave development situations;
Use new CPTED methods and identify when to deprecate the use of traditional CPTED methods;
Evaluate simple and medium-complexity CPTED interventions
Identify the potential legal and financial risks for LGAs associated with lack of CPTED implementation or improperly implemented CPTED.
Describe reasons for the change to evidence-based CPTED from the earlier guideline-based approach
identify the 2 criteria on when it is necessary to work with CPTED experts/consultants
Describe how to prioritise CPTED projects
Describe one method of evaluating CPTED interventions in terms of effectiveness and cost benefit for prioritisation and reporting.
Interpret architectural plans in CPTED terms
Describe new directions in CPTED
Write a full CPTED site report.
Record and archive CPTED project information and documentation
Curriculum: CPTED for Local Government (Unit 1)
Unit1 focuses on establishing ability to use the CPTED process and developing foundational CPTED knowledge and skills. Unit 1 builds on the Introduction to CPTED online course:
Unit 1 focuses on the following knowledge and skills:
Identify financial legal and financial risks of lack of implementation and improper implementation of CPTED.
Access and analyse crime data
Identify Types of CPTED situations.
Recording crime and site data and analyses in a Crime Risk Assessment Report
Standard CPTED process
Critically devise CPTED interventions for Type 1 CPTED situations
Identify adverse CPTED outcomes and how to address them
New directions in CPTED and anti-terrorism
Basic CPTED evaluation
Record and archive CPTED project information and documentation
Curriculum CPTED for Local Government (Unit 2)
Unit 2 focuses on CPTED knowledge and skills needed in an LGA context. It introduces the standard use of crime evidence in the CPTED process for Type 2 (and Type 3) CPTED situations along with deeper understanding of the inclusion of fear of crime information and identifying and addressing adverse CPTED consequences (particularly where CPTED potentially increases crime and/or results in adverse health, social, economic, social-equity and other outcomes.
Unit 2 introduces three criminological theories as the basis for guiding the choice of CPTED methods. It includes the idea of cradle-to-grave CPTED for development sites. New directions in CPTED are described including new CPTED methods; using CPTED for events and in crowded places; and the integration with anti-terrorism strategies involving environmental design changes. All the components of Units 1 and 2 are  brought together into creating a standard CPTED Site Report that provides maximum CPTED guidance whilst offering protection to litigation.
Unit 2 includes:
Fear of Crime surveys and relationship to crime data
Evaluate CPTED interventions in terms of effectiveness and cost benefit for future project prioritisation, reporting and benefiting from lessons learned.
Routine Activity Theory; Image Management Theory; and Opportunity Theory
Crowded Places Self-assessment and Audit
Interpret architectural plans in CPTED terms
OHS issues
Writing standard CPTED Site Reports
Course Format
The course comprises:
2 half-day units delivered at your premises (up to 20 participants per unit).
One free copy of Think Crime! by Dr Paul Cozens for the LGA, plus 50% off for Think Crime! for each participant.
Individual certificates for each participant on successful completion of the course assessment. All certificates  are recorded in a public database.
The course also includes complementary access for participants  to the certificated online Introduction to CPTED course.
For booking or further inquiries
To arrange this course at your LGA, or for more details, contact us today at This email address is being protected from spambots. You need JavaScript enabled to view it. or 0434 975 848