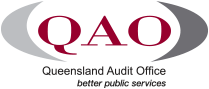 Queensland Attorney General has reported that Queensland has serious problems with the quality of its crime data  - "Queensland's crime statistics are 'questionable at best and unreliable at worst"'due to an "unacceptable" level of inaccurate and incomplete data' (QAO Report 14. 2016-17).  Accurate crime data is essential to successful CPTED. Crime data enables good decisions about how, why and where to apply limited CPTED resources.This problem of Queensland crime data has serious implications for those undertaking CPTED projects and CPTED evaluations in Queensland.
Overview
The Auditor General's report identifies that Queensland's crime and CJS data are historically and currently deeply compromised. In general they are compromised in the direction of making the agencies involved appear better in terms of performance measures. The crime data problem includes police,  prisons, other areas of the CJS and the Department of Public Prosecutions.
Along with under-reporting of crime is under-reporting of imprisonment and CJS involvement.  This may adversely affect Indigenous Justice policy and practices as Indigenous people are over represented in the CJS
The crime  and data recording problems are unlikely to be resolved in the near term (see report). The historical crime data problems are unlikely to be resolved at all  because of missing data, and policies of encouraging the withdrawal and removal of crime incident reports. This makes crime trend  and imprisonment trend analysis unreliable or impossible as the % scale of changes is typically much smaller than the % errors in the data.
Auditors report on Queensland crime data problems
The Queensland Audit Office report (Criminal justice system—reliability and integration of data (Report 14: 2016–17)) is available at https://www.qao.qld.gov.au/sites/all/libraries/pdf.js/web/viewer.html?file=https%3A%2F%2Fwww.qao.qld.gov.au%2Fsites%2Fqao%2Ffiles%2Freports%2Fproposed_rtp-integration_and_reliability_final_0.pdf  - It can be printed but unusually it is not possible to download and save the document!
There is an overview of the report here and the video describing the report is below
The background picture is of failure of outcomes of  a large project to integrate and make more accurate the crime data from multiple CJS sources. The project has cost $62million in public funds so far. The report identifies that the ability of the project to achieve intended outcomes was compromised by crime data recording and editing practices and policies across police and other criminal justice agencies.
Implications for CPTED
The compromise of Queensland crime and CJS data leads to multiple problems in conventional CPTED practices:
crime data is unreliable for trend analysis on CPTED sites
actual crime level analysis for CPTED sites will likely need to be supplemented by site visits (identifying crime attractors etc) and fear of crime surveys
inclusion of geographical juxtaposition analysis will need to depend more on site visits than crime data on surrounding environment
CPTED analyses for Building Development Approvals will likely need to be supported more by local crime data acquisition, site visits/locality analyses, fear of crime surveys and other CPTED analyses with less emphasis on crime incident data
There are adverse implications for the quality of ABS crime and CJS-related  statistics for both Queensland and Australia where they reference or are built on Queensland data. CPTED practitioners will likely need to be aware of this when comparing State or LGA with national trends.
In short, CPTED practitioners working on projects in Queensland will need to be very cautious in their use of Queensland crime and criminal justice system data.  In general they will need to be aware that the data are significantly and irregularly compromised year on year  in ways biased to the advantage of the agencies involved in recording them.
T. Love
27 May 2017