Do you need CPTED review of a development or planning approval?
We provide immediate CPTED reviews of development and planning applications for State Planning authorities. These are undertaken by highly-experienced CPTED professionals qualified in Safer by Design (NSW Planning requirement) and International CPTED Association certification. For immediate CPTED review of DAs etc.,  please contact us here.
You need immediate CPTED training for your staff?
We provide online and face-to-face CPTED training. For immediate access to Introduction to CPTED online certificated training, click here. To arrange on-site face-to-face CPTED training, please contact us here.
Do you need a CPTED Crime Risk Assessment for a site and/or the design of a CPTED solution?
We provide CPTED Crime Risk Assessments and arrange Fear of Crime surveys, as well as devising appropriate effective CPTED solutions. To arrange any of these please click here.

Dr Terence Love
Director
Design Out Crime & CPTED Centre
This email address is being protected from spambots. You need JavaScript enabled to view it.
+61 (0)434 975 848
The new online Introduction to CPTED course is now available here at https://www.cybercpted.org
The course is at a special introductory price of only $24.95 (50% off) for those registering now. It will revert to its normal price ($49.95) on the 31 July.
We are also  developing another three online CPTED courses:
CPTED for Security and Planning Professionals

Intermediate CPTED

Advanced CPTED Practitioner
These will also soon be found on our new courses and training website at https://www.cyberCPTED.org. They are intended to align with and support the ICA certifications. If you need information about expected prices, group discounts, course commencement times, course content etc. please contact us via This email address is being protected from spambots. You need JavaScript enabled to view it.
We offer practical and effective cyber-security services and information for managers, businesses and individuals.
Management-focused business cyber-security services
Immediate cyber-security response if you have been attacked - call us now! on 0434 975 848 or

This email address is being protected from spambots. You need JavaScript enabled to view it.

Cyber-security risk assessment (What are the biggest risks for you?)
Cyber-security plans (What you need to change for your business to be safe)
Cyber-security installation (We can install cyber security software, hardware, etc.)
Cyber-risk insurance  (We can help you obtain cyber-insurance if appropriate - and advise on benefits and limitations)
Disaster Recovery Plan (DRP) (When you get hacked, everything is confusion. A Disaster Recovery Plan written in advance gives you a way through. Ask us to make one now for you.
Cyber-security and physical security/crime prevention (Cyber-security and CPTED work together - contact us for more info.)
Cyber-security education in small groups
Free Boss-Gram cyber-security newsletter for bosses!
IT cyber-security services
Cyber-attack computer and network recovery
Configuring secure backups
Malware removal
Malware testing
Accessing computer data after lost password
Configure computer and phone encryption
Restoring backups
Creating password management systems (especially high-security password management)
Securing Internet of Things devices
Securing Internet of Things networks
Mobile phone cyber-security (iOS, Android, Windows)
High-security/privacy encrypted phones (Blackphones and similar)
Securing your office networks
Hardware encrypyted usbs and portable hard drives
Updating device firmware
Securing Apple computers (OSX) - yes, seriously, they need it.
Secure (encrypted) messaging setup
Secure (encrypted) emails setup
Anonymous web browsing
VPN setup
Check your website for malware
Removing malware from websites
Creating secure WordPress/Joomla websites
Creating secure information management and e-commerce websites
For any of the above services, please contact us.
Regards,
Terence
Dr Terence Love
Director (Cyber-security)
Design Out Crime & CPTED Centre
This email address is being protected from spambots. You need JavaScript enabled to view it.
+61 (0)434 975 848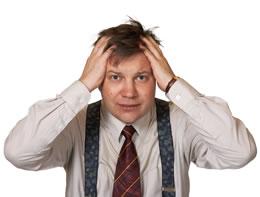 What cyber-security support do you need?
Q.  Concerned about cyber-security in your business? Feel you don't know what you need to know? Need to know more?
 A. Attend one of our half-day cyber-security education sessions? Subscribe to the free Boss-Gram Newsletter? Read our free cyber-security articles?
Q.  Worried about your losses and liabilities  and disruption from cyber-attacks? Want to identify pathways to better cyber security?
 A. Book a one-hour business cyber-security evaluation with us. You also get a concise accurate report on your business's specific cyber-risks  and areas that need cyber-security protection.
Q.  You want a straightforward complete cyber-security setup for your business that also improves your business and increases profits?
 A. The new best practice in cyber-security focuses on business administration and management first, before IT security. Changes to business admin can reduce cyber-security risks much more than IT security - and are cheaper AND usually improve profits! Book a half-day business cyber-security session with us to focus on developing a complete cyber-security setup.
Q.  Need a recovery plan for when you've been hacked to get your business running again and avoid making things worse?
 A. Ask us to create a Disaster Recovery Plan specific to your business. Book a one-hour business cyber-security session so that together we can identify what will need to be included in a Disaster Recovery Plan. 
Q.  Wondering about cyber-insurance and not sure of its benefits and limitations?
 A. Attend one of our half-day cyber-education programs? Book a one hour cyber-security session with us? Subscribe to the free Boss-Gram Newsletter? Read our free cyber-security articles?
Q.  Want to get the benefits of doing cyber-security and physical security together?
 A. This year there is new awareness that cyber-security and physical security are tightly linked - both ways. Its an idea that is old hat to us after developing the concept of Cyber-CPTED two years ago. If you want to explore cyber-CPTED security idea further, book a one-hour business cyber-security session with us.
Q. Need someone to set up your cyber-security?
 A. We are happy to set up all aspects of your cyber-security. If, however, you already have IT support, we are happy to provide detailed cyber-security documentation for them to implement the IT side of things. Contact us on 0434 975 848 or This email address is being protected from spambots. You need JavaScript enabled to view it.
Q.  Been hacked? Need urgent cyber-security support?
 A. Contact us immediately on 0434 975 848 or This email address is being protected from spambots. You need JavaScript enabled to view it.
On the technical side we also provide expertise in confidential data management and secure transfer of data.  This includes properly fulfilling ethical standards of securely storing and transferring business data, and research data (e.g. interview, focus group, survey and questionnaire data).
We can also provide support, advice  or systems with high levels of security with encrypted data, encrypted data storage and encryption of data transfer for SMEs and professional organisations.
Secure FTP servers using SSL, SSH,  SFTP, public and private  key pair authentication
Secure (SSL-encrypted) email services
VeraCrypt (prev.Truecrypt) encrypted file containers (including cascaded encryption) using password only,  password + keyfile authentification, and tokens, smart cards.
SSL encryption of web pages and web traffic (https)
GPG/PGP  message, email  and file encryption
Secure SSL cloud servers and sites
Guidance on secure communication in business and professional contexts
Password management methods
Managed hardened ftp and web servers
File storage media (hard drives and USB sticks) encrypted with BitLocker, IronKey, VeraCrypt, Kanguru, via AES or  equivalent, as required.
Data storage wiped after use to international data cleaning standards British HMG IS5,USA DoD 5220.22-M or as required.
Our servers and primary hosting arrangements are with RackSpace, who are world leaders in SME to enterprise hosting and server provision.
You are here:  

Uncategorised